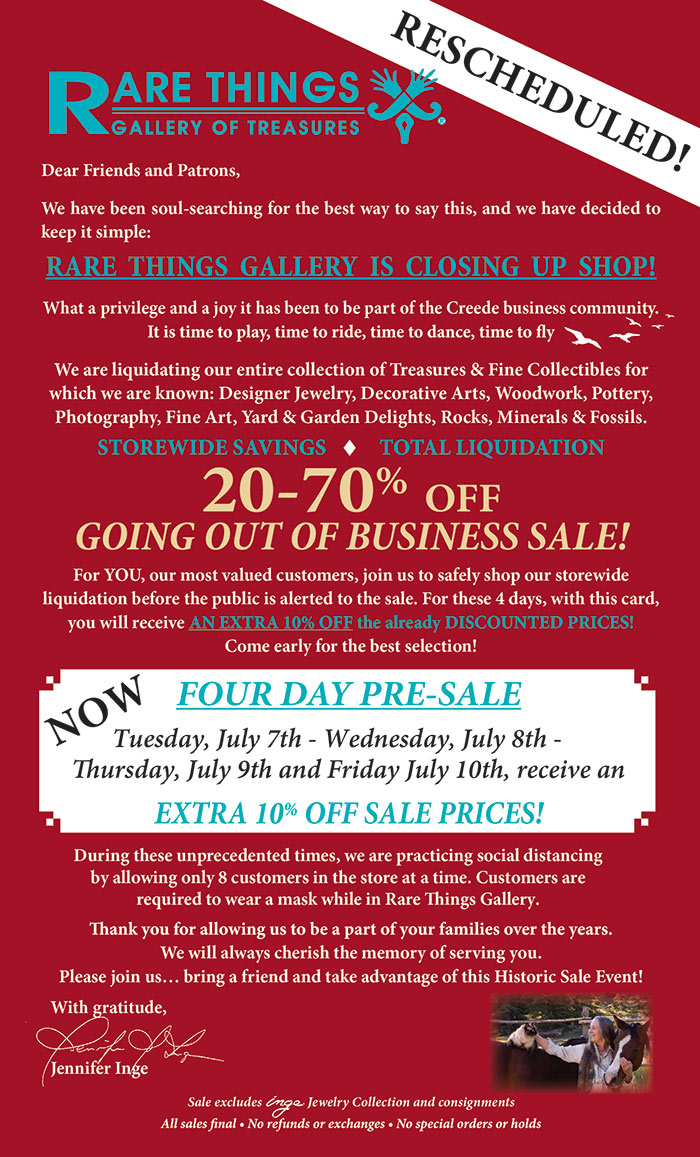 To Our Loyal and Valued Customers and Friends:
As the COVID-19 situation has progressed, it has remained our absolute top priority to protect the health and well-being of our employees, the Creede/Mineral County Community, and you - our customers and friends. We feel a tremendous responsibility to continue to monitor and do our part to help slow this rapidly evolving virus. The scale of impact remains unknown, and we feel it is our duty to do our part to help protect our community. Colorado is now allowing small businesses to be open with restrictions to protect us all. We are beyond happy to say that we are now OPEN Mon-Sat from 9:30 a.m.-5:00 p.m (closed Sunday). We sanitize touchable surfaces daily and have hand sanitizer throughout the Gallery, masks available, and are practicing Social Distancing. We welcome you to Creede with open arms and big hugs from 6 feet away. You can also shop with us virtually online via Facebook messenger, by phone (719-658-2376) or email (rarethingsgallery@yahoo.com). If you need a gift for anyone in your life, let us know and we will wrap it up and offer curbside pick-up, shipping and possible home delivery in Mineral County. Thank you for your understanding. Stay safe and brave…and we hope to see you soon.
Thank you for your understanding. Stay safe and brave…and we hope to see you soon.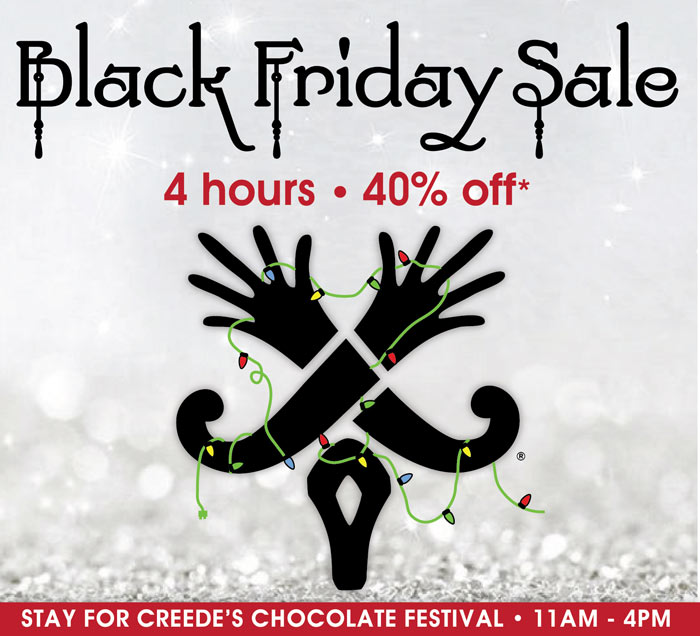 Black Friday Sale
4 Hours • 40% Off*
6am-10am • Friday, November 25, 2016 • In Store Only!
Other businesses offering Black Friday discounts include
Ooh La Spa, Off Broadway, San Juan Sports, Blue Yak, Coffee on the Fly, and more!
Holiday Sale from Thanksgiving til New Year's Eve
20% Off select Jewelry, Rock Room & Treasure Loft

* In Store only. All sales final. No special orders or holds, no refund or exchanges.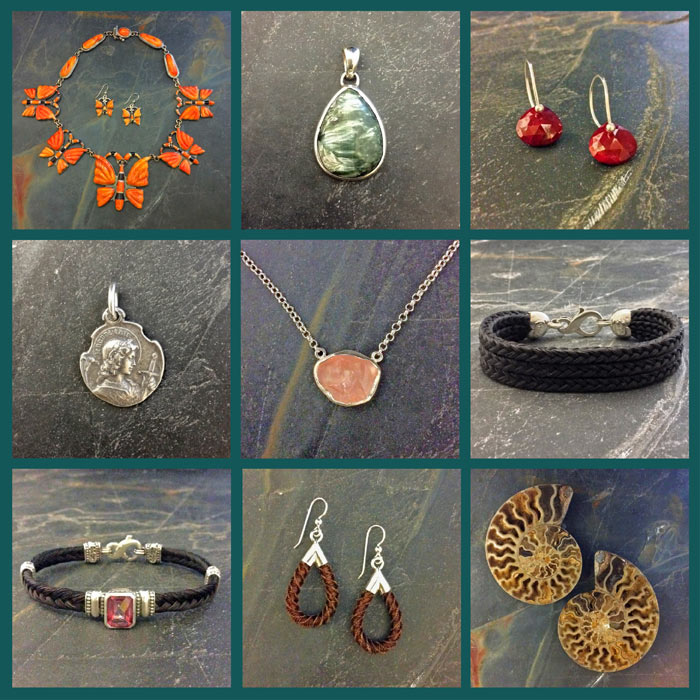 New Treasures for the Holidays!
Enjoy the treasure hunting experience of this mountain gallery right in your own home!
And, you can always give us a call at 719-658-2376.
Shop now for Holiday Gifts...or maybe just a special treat for yourself!
New items include a large selection of horsehair jewelry,
unique earrings and pendants including roman coins,
funky tote bags and socks (perfect stocking stuffers!), and much more!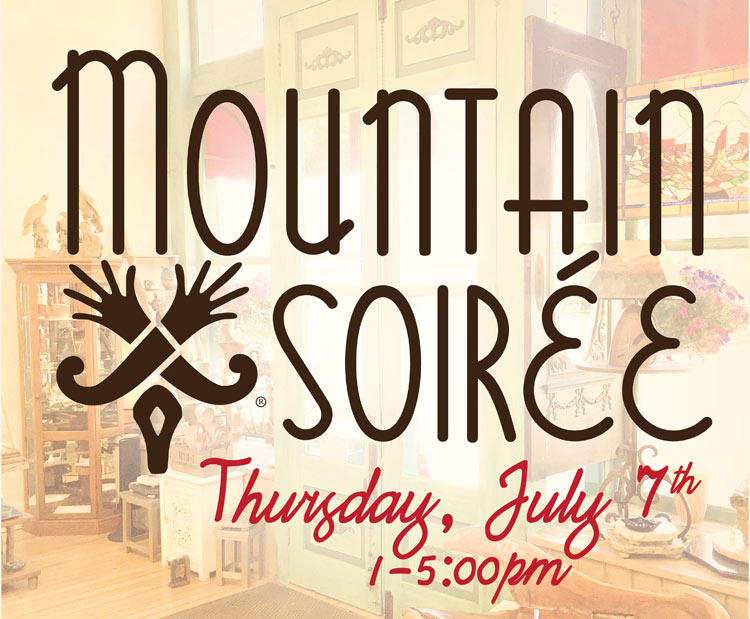 LIVE MUSIC
Baxter/Goss (and Speake)
Featured Bead Artist Paige Innerarity
China's Guacamole • Chips & Salsa • Margaritas • Beer

Elks' Building • Creede • (719) 658-2376