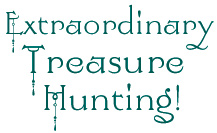 An eclectic gallery with a museum atmosphere, Rare Things offered designer jewelry, antiques, decorative arts and fine collectibles. The adventurous traveler to out-of-the-way Creede was rewarded with sophisticated shopping, theatre and dining fare. Resting below dramatic cliffs near the headwaters of the Rio Grande, this colorful mining town is a playground for visitors of all ages and interests.
Established in 1974, Rare Things Gallery thrived in an unlikely business environment by offering an unusually vast and varied inventory. Within the 3000 square foot showroom, niches held hand carved furniture and home accessories, ledges were filled with gems and minerals from every continent, and antique showcases displayed classic and unique jewelry and artifacts. Textured walls were layered with paintings, pastels and photography from local artists and customers often commented on the "incredible displays" that presented hand blown glass, pottery, woodwork and sculptural art.
Featured in Rare Things Gallery was the work of owner/designer Jennifer Inge. Her excellent eye for design, fine metal working, stone setting, and above all, a constant demand for quality, were evident throughout the gallery. The Inge Horsehair Jewelry Collection is classic and timeless in style, and is appreciated by horse-lovers as custom mementos of equine friends.
Jenny is still creating her unique items. They will be available ONLINE.